Funeral Home Phoenix Cremation
For Families Who Choose Cremation.
Many families choose to have the body cremated rather than embalmed and casketed.  If this is your choice, we want you have the peace of mind of knowing your loved one stays in our care throughout the entire process.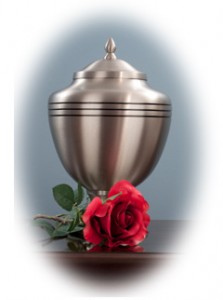 We have developed a rigorous set of operating policies and procedures in order to maximize our level of quality and minimize the potential for error. Positive identification of the deceased is assured throughout each stage of the cremation process, and we only allow certified professionals to operate our cremation equipment.
Cremation Options
With any of the cremation service options, the family may choose to have or not have a funeral service with the body present before cremation, or service after cremation with the urn present.  With cremation, the same options as a traditional funeral are available:
Visitation & Ceremony
This ceremony is open to anyone who wishes to attend.  It's an opportunity for friends to express support and pay tribute. It can be religious, secular, or contemporary.
Private Viewing
This ceremony is for designated family members only to say a final good-bye. This provides privacy for expressions of grief, it may honor a preference of the deceased, and it provides an opportunity to say farewell.
Invitation Visitation & Ceremony
Persons in attendance are there at your request.  It can be religious, secular, or contemporary.
Memorial Ceremony
This ceremony allows family and friends to share memories and display photos and personal mementos. The urn can be present and the service can be religious, secular, or contemporary.
Cremation also opens up many meaningful ways to commemorate your loved one. For example, the remains can be retained in a beautiful personalized urn, buried in the ground, enclosed in a columbarium niche or mausoleum, or scattered in a place that has special meaning.
If you have any questions please feel free to contact any of our funeral directors.
Go to:
Funeral Home in Phoenix
Funeral Services
When a Death Occurs
Pre-Planning